Eden Boudreau
Writers in Residence Archives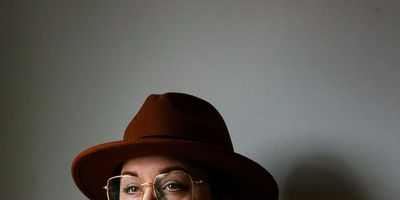 March 2023-April 2023
Eden Boudreau, (she/her) a lifelong maritimer, relocated from Halifax, NS to southern Ontario in 2016 with her family. It was at this time when she decided to finally pursue her dream of becoming a published author.
Using her own life experiences as a bisexual, polyamorous woman who has survived her fair share of adversity as inspiration, Eden's essays have been published in major publications such as Flare, Today's Parent, and Runner's World Magazine.
As someone who has openly battled mental health issues, Eden was inspired during the isolation of the pandemic to launch her own podcast, Dear Lonely Writer. A show that interviews best selling authors from around the world and discusses the emotional labour that often comes with the writing process – before, during, and even after the book deal.
Her debut memoir, CRYING WOLF from Book*Hug Press arrives on shelves March 22 2023, which follows her difficult road to recovery after a violent sexual assault, with disbelievers at every turn due in part to her non-traditional lifestyle.
In her (minimal) free time, Eden spends it with her three sons, menageries of pets – including a duck named Dave – at their home in Georgina, ON.
Our Interview with Eden