Chelene Knight
Writers in Residence Archives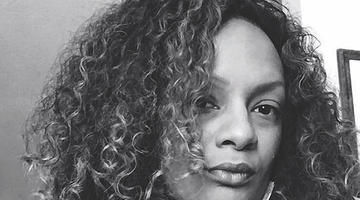 June 2018-July 2018
Chelene Knight is the author of the poetry collection Braided Skin and the memoir Dear Current Occupant, winner of the 2018 Vancouver Book Award. Her essays have appeared in multiple Canadian and American literary journals, plus the Globe and Mail and the Toronto Star. Her work is anthologized in Making Room, Love Me True, Sustenance, The Summer Book, and Black Writers Matter.
The Toronto Star called Knight, "one of the storytellers we need most right now." In addition to her work as a writer, Knight is managing editor at Room, programming director for the Growing Room Festival, and CEO of #LearnWritingEssentials. She often gives talks about home, belonging and belief, inclusivity, and community building through authentic storytelling.
Knight is currently working on Junie, a novel set in Vancouver's Hogan's Alley, forthcoming in 2020.
Our Interview with Chelene